1920s Floral Chiffon Dress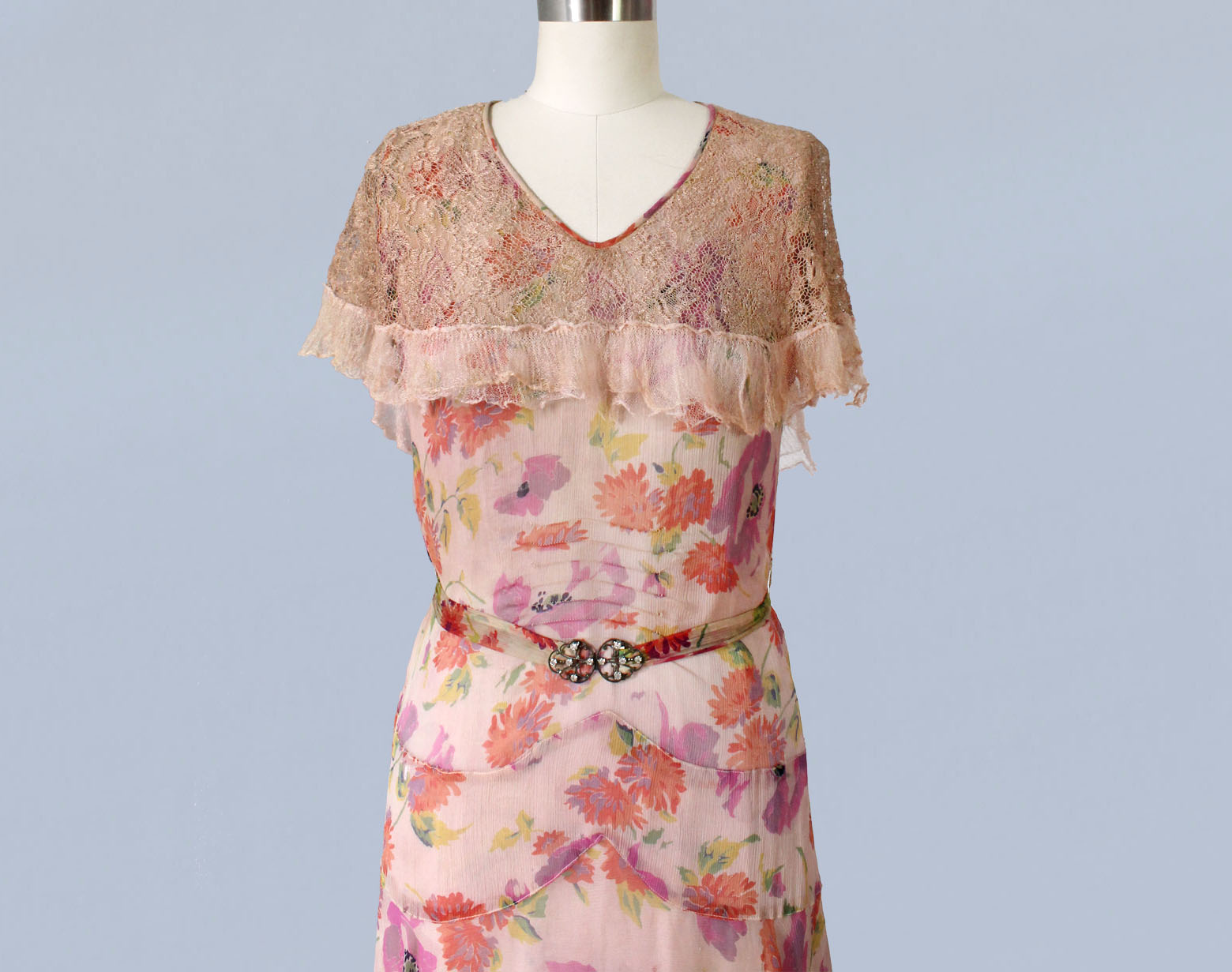 1920s Floral Chiffon Dress
1920s pale pinky lavender silk chiffon dress in a painterly floral print. Light and airy with original attached underdress/lining. Soft v neck with delicate lace capelet collar. Flattering rows of pintucks at waist and angled deco seamwork at hips. Voluminous, wispy, flowy skirt. Fabric belt with gorgeous rhinestone and filigree buckle.

LAYAWAY available - message me for details!

Measurements:
*no closures, slips over the head, please allow extra room.
Should fit loosely. Recommended for a size XS
-Bust: 35"
-Waist: 26" with belt fastened, 30" without belt
-Hip: 37"
-Length: 41"

Condition: Very good, Wearable and presents beautifully. Upon inspection some tearing to underdress at neckline (not visible when worn) - could remove underdress and wear with a slip or simply wear as is. Wear/damage to the ruffly lace trim of the collar. A couple small holes, one tiny spot. Some crudely stitched repairs at hem on back of skirt but blends into the folds.
sold out